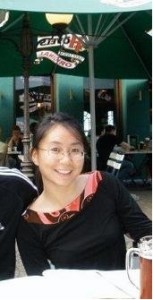 Yun Que
L'Oreal USA
Education and Qualifications:
B.S. Mechanical Engineering and German, cum laude, Washington University in St. Louis
Exchange program in Tauberbischofsheim, Germany
Internship with KHS AG in Dortmund, Germany
Fluent in German
Describe a typical day on your job.
I go to work … I leave work. That's about all that remains constant on a daily basis! In manufacturing, every day presents new challenges, and a project engineer has their hand in a lot of different areas. One of my areas of responsibility includes safety and quality programs for my department, which produces Maybelline and L'Oreal mascaras for the U.S. and Canadian markets. Whether that means developing new procedures or training our production personnel, I help improve and implement processes and programs that keep our employees safe and our products world-class. Another area of responsibility is new product launches; a project engineer takes Marketing's ideas and brings them to life. I work with various internal divisions and external suppliers to acquire the necessary resources and manage the project through to production.
How do you use German?
How does an engineer working for a French cosmetics company in the U.S. use German at work? Good question! L'Oreal has invested millions into its production facilities, and many of our equipment manufacturers are German companies. Germany is still renowned for its engineering and machinery, and we often look to our German vendors to supply us with industrial solutions. As most German professionals speak excellent English, my German skills are rarely used for translating. Rather, I use them mostly for building a strong relationship with suppliers who are vital to our business.
What are the advantages and disadvantages of your job?
The advantages of my job include working in a fast-paced and ever-changing environment, working with great people, and having the opportunity to take my career as far as I want. Being an engineer, I have always been drawn to science and technology, yet I still wanted a career that involved interactions with people, not just machines. Being a project engineer has allowed me to exercise my technical expertise while building relationships with other people. I may not be curing cancer, but I still have the opportunity to positively impact the lives I touch daily. Plus, every day is different, and it's pretty cool to go to the store and say "I made that!"
The disadvantage is the long hours involved. Our plant runs 24 hours a day and about 350 days a year, so it's not unusual to work a lot of overtime. Now if I could only convince HR to pay me for all the hours I worked, not just the first 40 …
Do you have any advice for someone who would like to enter your field?
Engineering is such a broad field that there are a lot of options once you get your degree. But getting the degree is the crucial first step because you can't be a practicing engineer without one.  Having strong math and science skills is important, but I think genuinely being interested in technology is the key as it pushes you to learn. Engineering school is tough. You can get a tutor if you're weak in calculus, but no one can convince you to study for your fluid mechanics class if you just don't care. And finally, don't be fooled into thinking engineers don't need strong communication skills … what good is a brilliant idea if you can't explain it to others?